Moving2Live is a podcast about movement.  We are committed to providing c interesting podcasts for the movement and exercise professional and amateur aficionado.  We promote the ethos movement is a lifestyle.
Follow us on:
Twitter– @_mov2liv
Instagram– @_mov2liv
Like Our Facebook Page
Listen to the podcast episodes on YouTube
Email us with questions, comments or suggestions at mov2liv@gmail.com
FitLabPGH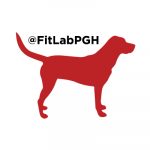 FitLabPGH is part of Moving2Live.
Three times a week we release movement tip and lifestyle hack videos.  In addition, once a week there is a Lab Lesson- ie learn from the Labradors.
You can also watch the movement tip and lifestyle hack videos, as well as the Lab Lessons on the FitLabPGH YouTube channel.
We also post the videos on the FitLabPGH Twitter, Instagram and Facebook pages.
Save
Save
Save
Save
Save
Save