Podcast: Play in new window | Download (Duration: 37:58 — 30.4MB)
Subscribe: Google Podcasts | Stitcher | Email | RSS | More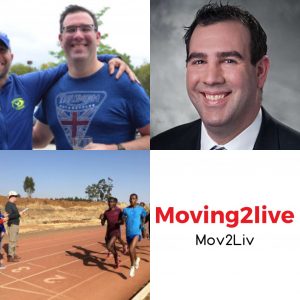 Dr. Philip Skiba is Director of Sports Medicine for AdvocateAurora Health Care, one of the largest medical groups in the United States.  A long time coach and elite sports consultant, Dr. Skiba was recently seen in the award-winning film Breaking2, where he travelled the world with the team of scientists seeking to help break the 2 hour marathon barrier.  His research work and equations have changed the way sports performances are engineered and analyzed.  He is based in Chicago.
For more information about Dr. Philip Skiba, and his Coaching and Consulting services, go to http://physfarm.com/new/
or connect with him using the Social Media links below.
Show Notes:
Dr. Philip Skiba, PhysFarm, contact info:
Website: http://physfarm.com/new/
E-mail: pskiba@physfarm.com
Twitter: https://twitter.com/DrPhilipSkiba
Links mentioned in the Podcast (Part 2):
Overview of the Breaking2 Project:
https://youtu.be/F5Yc1GPEbIE
Breaking2 – Full National Geographic Documentary
https://www.youtube.com/watch?v=V2ZLG-Fij_4
American College of Sports Medicine (ACSM)
http://acsm.org
Scientific Training for Triathletes, Dr. Philip Skiba (2nd Edition Coming Soon)
https://www.amazon.com/Scientific-Training-Triathletes-Philip-Friere/dp/0979463602
Leslie Bonci, MPH, RD, CSSD
http://activeeatingadvice.com
FitLabPGH Podcast (sister podcast of Moving2Live) featuring Leslie Bonci, owner of Active Eating Advice, released 10/22/17.
Link: http://fitlabpgh.blubrry.com/2017/09/03/podcast-36-18-leslie-bonci/
Sam Callan, USA Fencing and Smarter Coaching, LLC
http://www.smartercoachingllc.com
Check out the Moving2Live Podcast episodes featuring Sam Callan, released 10/4/17 and 10/18/17.
Link to Part 1: http://moving2live.blubrry.com/2017/10/04/podcast-05/
Contact Info for Moving2Live:
Web: Moving2Live
Email: mov2liv@gmail.com
Twitter: @_mov2liv
Instagram: @_mov2liv
Check out our sister podcast Fitness Lab Pittsburgh– FitLabPGH
Attribution for Intro/Exit Podcast Music:
 Travel Light by Jason Shaw from the album Audionautix: Acoustic, licensed under an Attribution 3.0 United States License. Available at www.FreeMusicArchive.org