Podcast: Play in new window | Download (Duration: 48:03 — 38.7MB)
Subscribe: Google Podcasts | Stitcher | Email | RSS | More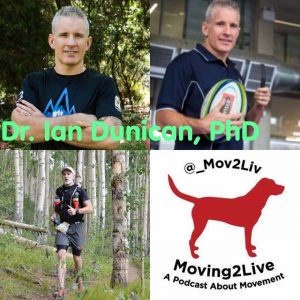 Dr. Ian C. Dunican (in his own words):
I have over 20 years international professional experience in health, safety and improvement within military, mining, rail, oil and gas, and other utilities. Combining scientific research and operational leadership, I support organisations in reducing risk, lowering cost and optimising productivity and performance. I have applied Lean/Six Sigma and other scientific methodologies in significant projects to drive step-change improvement in performance, whilst ensuring sustainability through associated culture change. In the mining, oil and gas sectors, I have worked internationally as an advisor to major companies including BHP, Anglo Gold Ashanti, South 32, Karara Mining, Peabody and Goldcorp. I have been responsible for the development of global practices, integration and project management across multiple product groups. This has entailed the quantification, analysis and interpretation of multiple data streams to support health, safety, financial strength and productivity.
Currently I am the Director of Melius Consulting/Sleep4Performance. I received a PhD from the University of Western Australia (UWA) working with elite athletes and sporting organisations to optimise performance. I am a highly sought researcher, having worked with Olympic and elite athletes at the Australian Institute of Sport (AIS) and West Australian Institute of Sport (WAIS), and with professional teams in Super Rugby, Basketball, Australian Rules Football (AFL) and martial arts (judo, boxing, grappling). A regular speaker/chair at universities and international conferences in mining, transport, sports performance and physiology, I regularly contribute articles to media outlets such as the Australian Financial Review, The Australian, Men's Fitness, Blitz Martial Arts, BJJ Scout and Huffington Post. I have spoken on the Health Report on ABC radio in Australia, ABC radio national and numerous podcasts. Also I have appeared on ABC television, Channel 7, 9 and 10 in Australia, and was a TEDx Perth speaker in 2017.
I am author and co-author of numerous technical reports, scientific articles and industry guidelines, and I am a regular reviewer for scientific peer reviewed journals. I host Sleep4Performance Radio, a podcast dedicated to education, knowledge sharing and promotion of the value of managing sleep. Through my website www.sleep4performance.com.au, I provide blogs, resources and research on all aspects of sleep, recovery and performance. An active sportsman, I have completed over 20 ultramarathons to date including the Ultra Trail Australia 100km (7 times), Leadville 100 miler, numerous marathons and trail running events. I hold a brown belt in Brazilian Jiu Jitsu and enjoy cross training with bodyweight exercises and Kettlebells. My current focus is improving my swimming in order to undertake long distance open water swimming events.
Show Notes:
Ian C. Dunican, PhD, Contact info:
E-mail: ian.dunican@meliusconsulting.com.au
Websites: https://meliusconsulting.com.au
https://sleep4performance.com.au
LinkedIn: https://www.linkedin.com/in/dr-ian-c-dunican-ph-d-115b0a14/
Facebook: https://www.facebook.com/sleep4perform/
Twitter: https://twitter.com/sleep4perform
Instagram: https://www.instagram.com/sleep4perform/
Links mentioned in the Podcast (Part 2):
Dr. Amy M. Bender, PhD, Senior Research Scientist, Calgary Counselling Centre,Calgary, Alberta, Canada
https://twitter.com/sleep4sport
Leadville Race Series, Leadville, CO, Includes Leadville Trail 100 Run
https://www.leadvilleraceseries.com
Fatigue Science, Vancouver, BC, Canada, Maker of Readiband Wearable Device
https://www.fatiguescience.com/sleep-science-technology/
American Academy of Sleep Medicine (AASM)
https://aasm.org
Oura Ring (Sleep and Activity Tracker)
https://ouraring.com
Contact Info for Moving2Live:
Web: Moving2Live
Email: mov2liv@gmail.com
Twitter: @_mov2liv
Instagram: @_mov2liv
Check out our sister podcast Fitness Lab Pittsburgh– FitLabPGH
Attribution for Intro/Exit Podcast Music:
 Travel Light by Jason Shaw from the album Audionautix: Acoustic, licensed under an Attribution 3.0 United States License. Available at www.FreeMusicArchive.org